We've got BIG news here this week! We are kicking off our Snowman & Silent Night free sew along! We'll be starting this on September 20, and it will run for just 5 weeks!
If you would like the free patterns for this sew along, please just sign up here! You will receive the patterns by email as they are released. Even if you are on my "main email list" you must sign up for the SNOWMAN list separately (we only send patterns to those who've told us that they are interested.)
For the snowman designs, you can choose to do hand embroidery, or you can purchase our pre-printed fabric panels (shown in image below.) The sign up page and video below have all of the information!
I did a Facebook Live video showing the quilt and explaining how it works.  (You can also scroll down a little bit, and you'll see photos and links to lots of the stuff I'm showing in this video.)
Since we are kicking off the Snowman sew along, I thought I'd highlight a bunch of other Christmas and winter themed products in the shop this week. (Hint- watch the video for ideas on how to use the fat quarter bundles for your Snowman & Silent Night quilt!)
Snowmen fabric panels and button sets for the sew along – There are 2 styles to choose from! And honestly, many of you are so clever, you can probably come up with other uses for these panels and buttons as well! Each snowman square measures 4″ finished size and the set includes 7 tiny heart buttons.
Snowman quilt labels – use these for ANY Christmas/holiday/winter project!!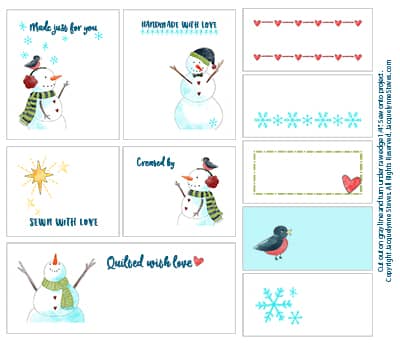 Snowed In fat quarter bundle – Such happy colors in this!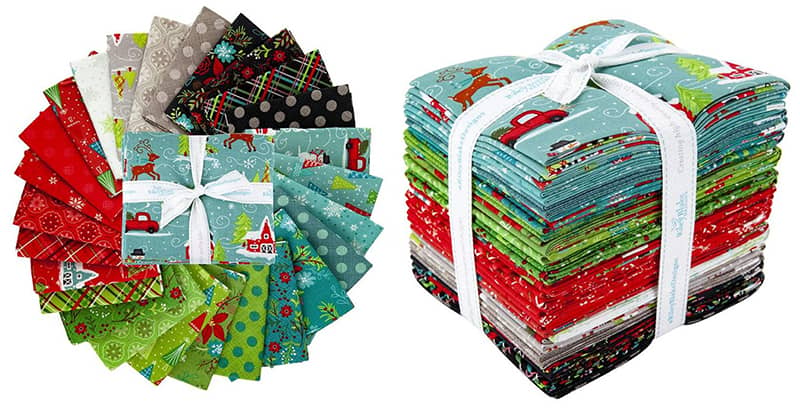 Merry and Bright fat quarter bundle – Great colors in this, and it has snowmen!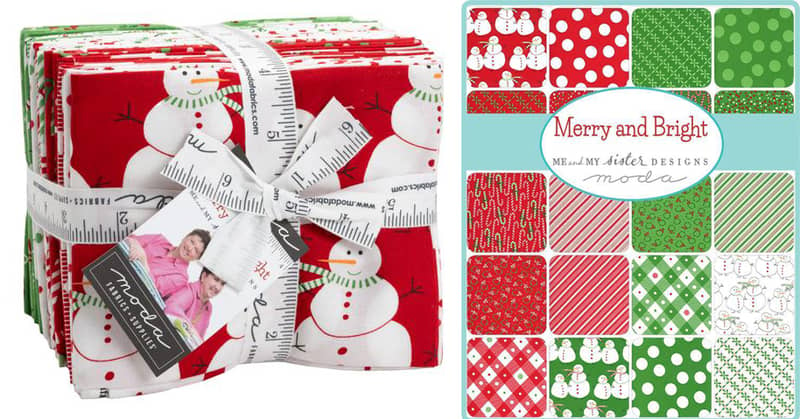 Gnome for Christmas FLANNEL fat quarter bundle – Super cute! (In case you haven't noticed, gnomes are EVERYWHERE!)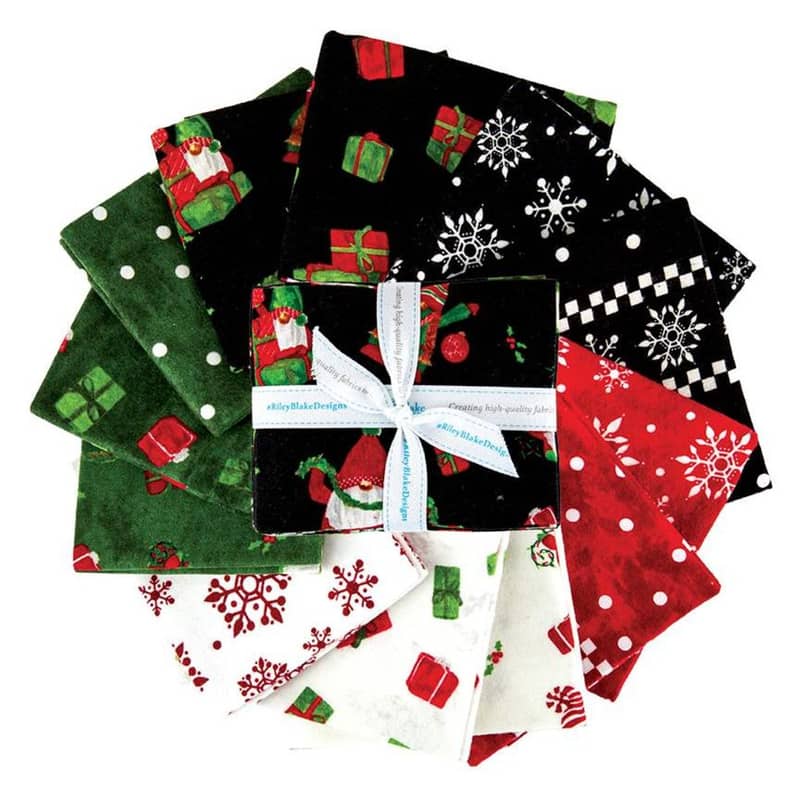 Farmhouse Christmas fat quarter bundle – If you're fond of more "country" colors and traditional style, you'll love this!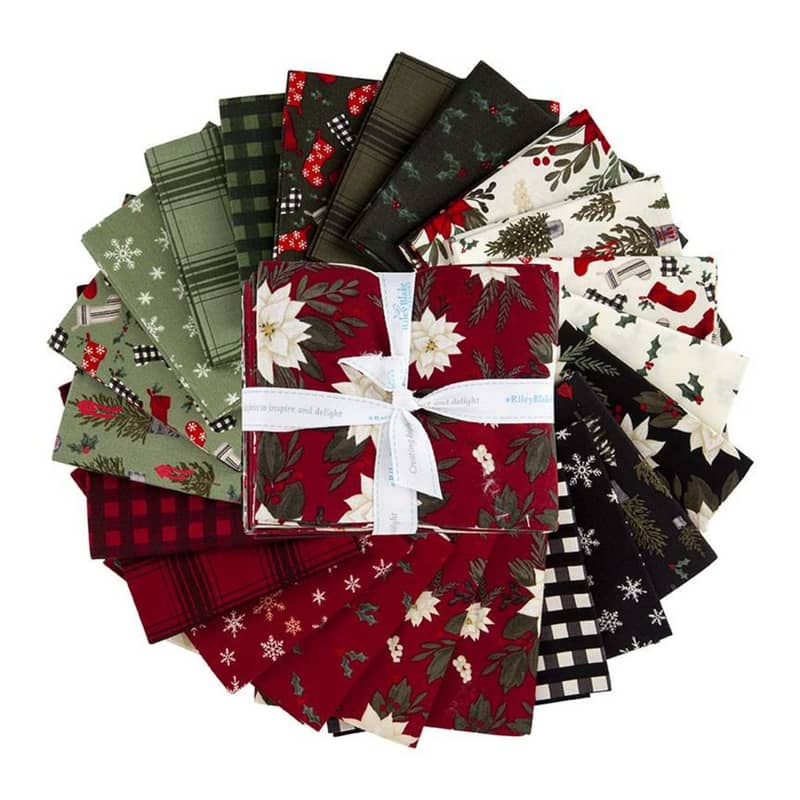 Christmas Quilting Book – 8 great projects! Awesome price!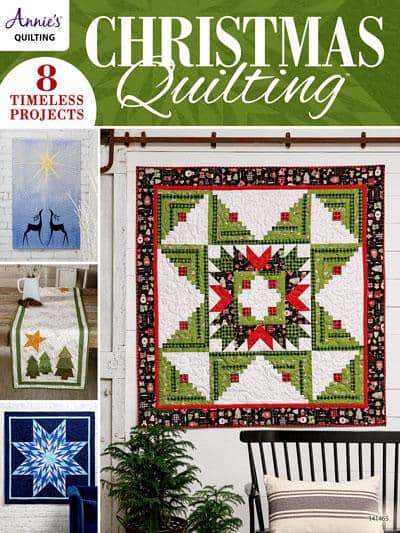 FaLaLa Table Runner kit, 2 styles to choose from! This contains almost everything you need to make the table runner, including backing and binding! Just add thread and batting! Choose the religious or holiday theme.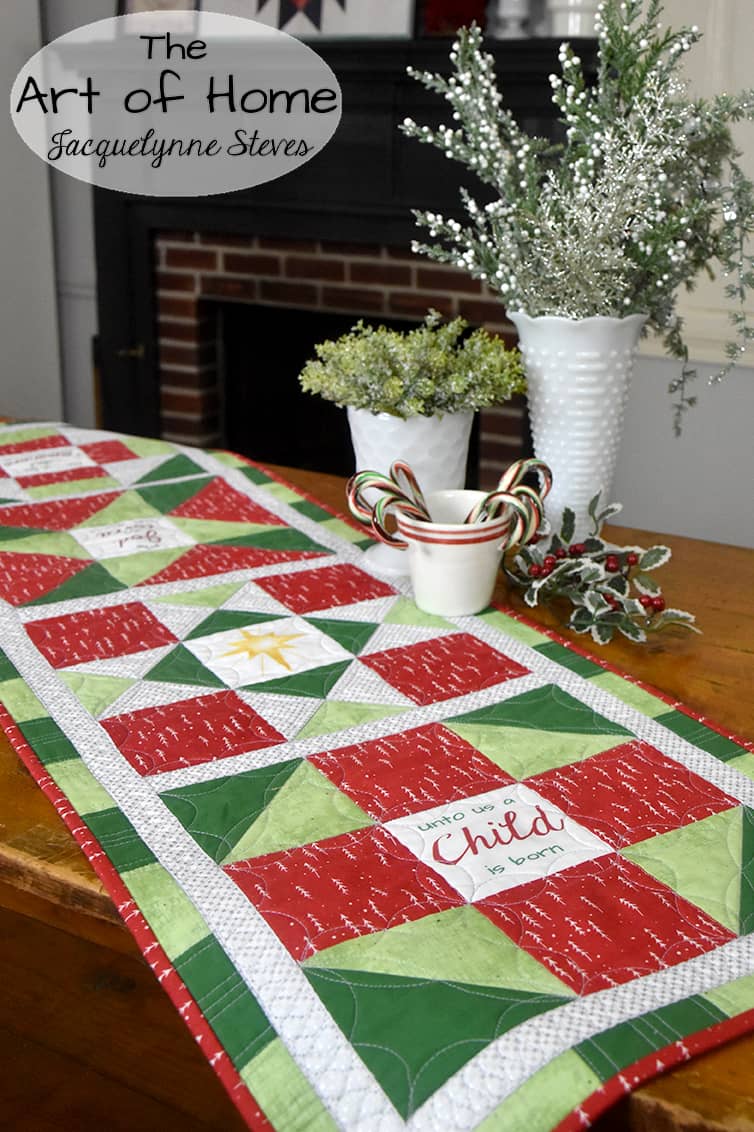 This information was included in one of our recent newsletters. Sign up for our free newsletters, so you don't miss a thing!! https://jacquelynnesteves.com/free-gift/