Hello everyone!!
I'm very excited to finally show you our next Block of the Month, "My Hometown".
We had originally planned this BOM for 2020, but decided after things got "crazy" in the spring that we would postpone this event until 2021 and do some smaller projects instead (the Silver Linings Sew Along and the FaLaLa Sew Along). Even though there is still plenty of "craziness" going on in the world, I think the time is right to start looking forward to our 2021 Block of the Month!
This BOM will start in February of 2021, and we'll release new blocks every month through August 2021 (on the first Monday of every month).  As with my other BOMs, we want to make sure that you have options to make the project the way you want to. For this BOM, we'll have two colorways ("Spring" and "Summer") that you can choose from, as well as options for hand embroidery, machine applique, or just piecing for the blocks.
The blocks will be sent out via email, so you need to make sure you are on our BOM email list. Please visit our signup page to sign up for the BOM (even if you have previously signed up for one of our Sew Alongs, we need to you sign up again for this one).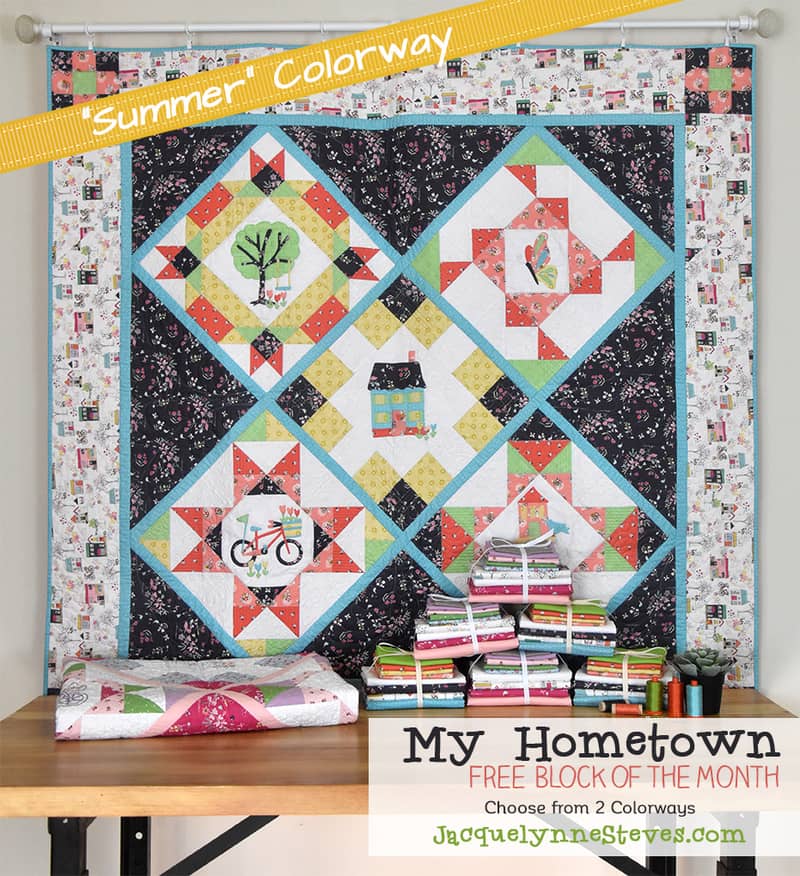 Fabric Kits, Backing Fabric, and Quilt Labels!
We have fabric kits, backing fabric, and quilt labels that you can purchase for use in making the "My Hometown" quilt (fabric purchase is optional to participate in the BOM). Visit our Online Shop to purchase these items and have them delivered to your door so that you are ready for the BOM when we start in February!
Fabric Kits are available in either Spring or Summer Colorways! Choose your favorite (or one of each…)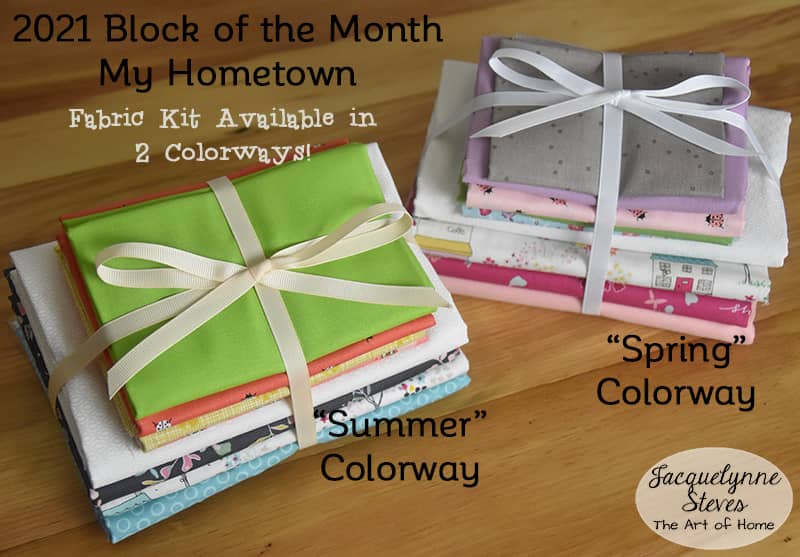 We have a limited number of Backing Fabric kits as well, which coordinate with our quilt top kits. Since we have limited quantities of this fabric, we are restricting sales to people who also purchase the fabric kit – get yours before they run out! (Backing kits may only be purchased in conjunction with the purchase of a quilt top kit. One backing kit per quilt top kit. Thank you.)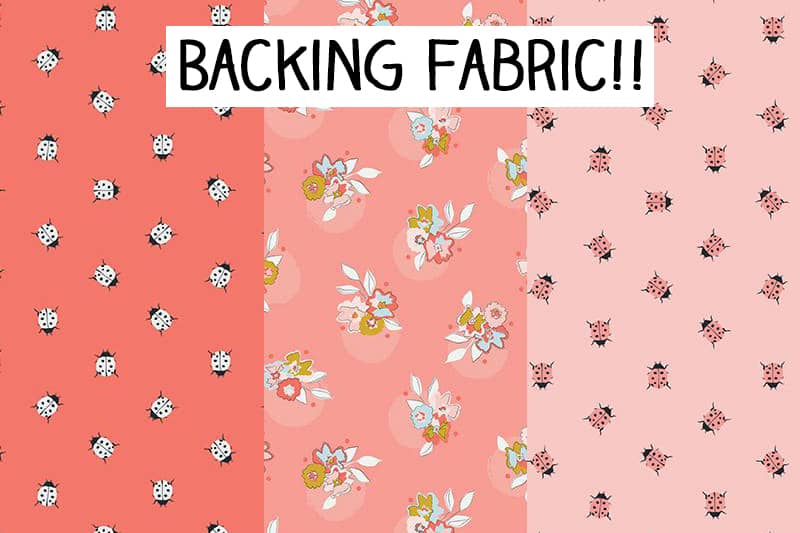 Finally, we have some super cute Quilt Labels with designs from "My Hometown". Each label sheet includes 10 labels, so that you can not only label your My Hometown quilt, but also your other projects!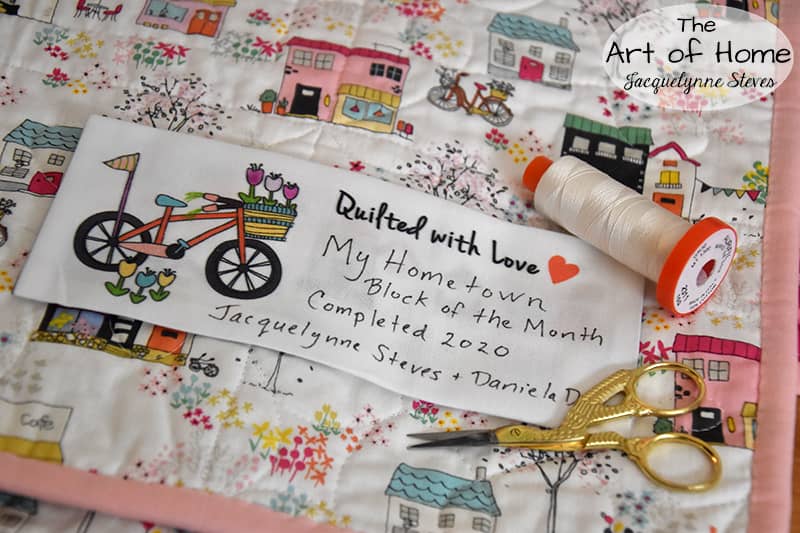 This BOM is going to be so much fun, and I can't wait to start this project with all of you, and to see what you create with this design! Make sure you that you tell your friends about this so that they can join in the fun as well, and also make sure you are signed up for our Sew Quilty Friends Facebook Group so that you can share your project with others that are participating.
Stay creative!!