This morning we released the embroidery patterns for our fun Table Runner Sew Along.   I am so excited that so many of you have signed up for this fun Table Runner project – I think it will be a lot of fun to see how you all express your creativity with this small project. I hope that you learn something, get creative, and enjoy sharing your work and seeing what others create in our Sew Quilty Friends Facebook group.
Because this is such a quick & easy project, you may want to make several to give as gifts this holiday season!! Or, use seasonal colors and fabrics for decorating your table all year round!
This project will also "fill the gap" before our larger Free Block of the Month event begins in early 2021. Make sure you watch for my emails later this year on how to sign up for the free BOM and how to purchase fabric kits and other "goodies" for our big event of 2021!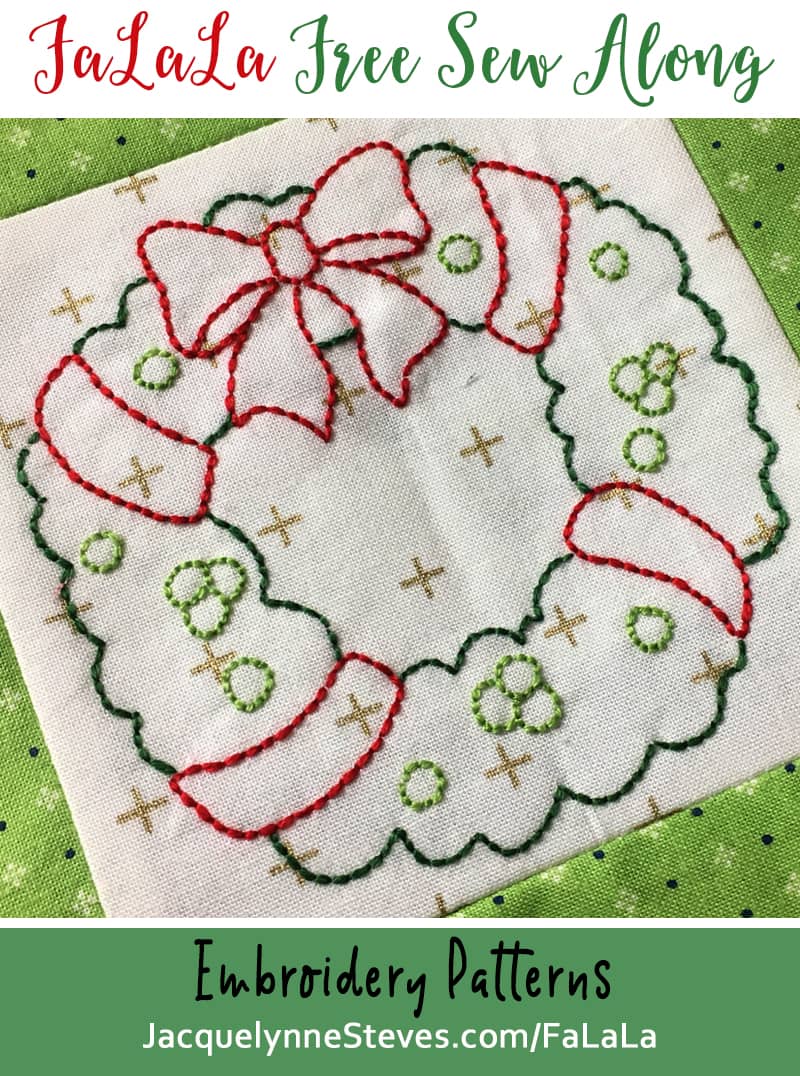 For the first week of this Sew Along, we're releasing the embroidery patterns for both the "Traditional Christmas" and the "Holiday" versions of this project. We're giving you a "head start" so that you can work on these embroidery blocks before we release the first block on September 28th.
You can find the patterns on our FaLaLa information page – click here for all the details!

Join us today (Monday Sept 21) at 4pm EDT (New York City time) for a Facebook LIVE video to kick off our Sew Along! This Live Video will take place in our Sew Quilty Friends Facebook group. To convert 4 pm New York City time to your local time zone, click here.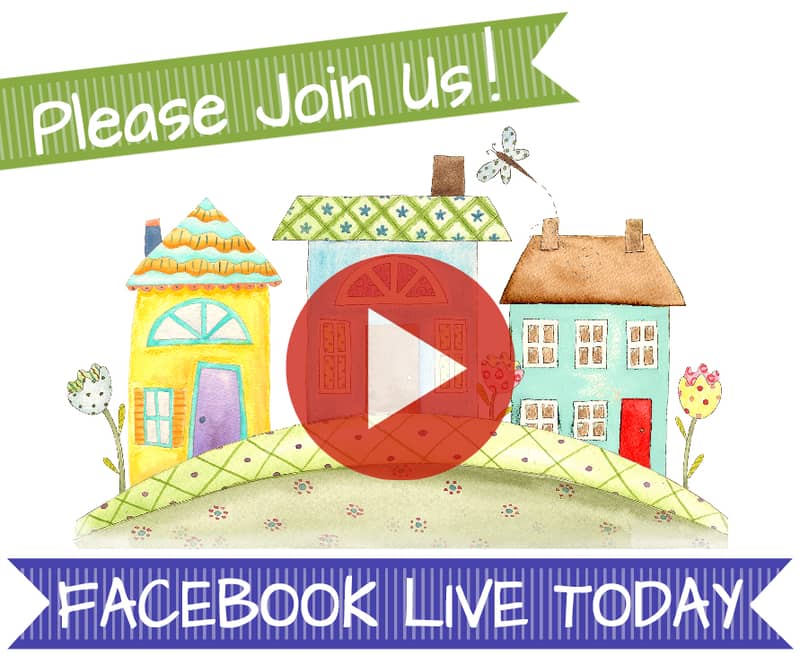 If you have never done embroidery before you can view my videos to get started on this fun way to enhance your quilts. I would encourage you to give hand embroidery a try if you haven't done it before – it is a fun and relaxing hobby and a great way to make your hobby "mobile" since you can take your supplies with you to work on while traveling.
If you don't want to do the embroidery, we have 2 different designs of pre-printed fabric panels available for sale that you can use in place of the embroidery panels, or you can use a piece of "focal fabric" in place of the embroidery or panel blocks.