Hello, Creative Friends!
Have you heard about our new sew along yet? It's called the FaLaLa Sew Along, and I think it's going to get you into the "holiday mood"!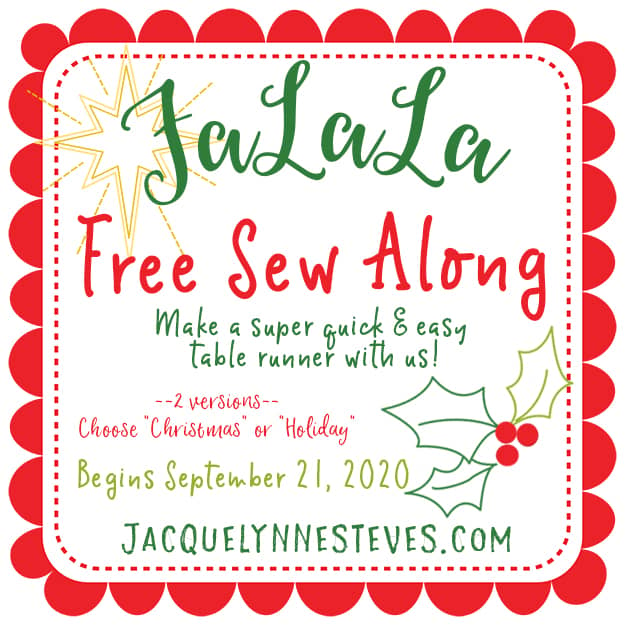 This will be a table runner, and the sew along will run for 6 weeks beginning September 21, and you can choose from the "Christmas" or "Holiday" versions.
Sign up for the sew along here on this page. After you've signed up, you will receive a "welcome email" which has the link to the fabric requirements and introduction.  You can also download the fabric requirements and introduction from the FaLaLa Information Page.
(If you were signed up for Silver Linings, please sign up again for FaLaLa- they are different email lists.)
PLEASE read the Introduction/Fabric Requirements PDF carefully before contacting us with questions- most of your questions should be answered there :)
For those who do not have time or do not wish to do hand embroidery, we've got some preprinted fabric panels here. I recommend reading the intro/fabric requirements, and then purchasing the panels if you are interested.


I think this is going to be a fun little project that you can finish in just a few weeks – maybe you could make a few of them and use them as Christmas Gifts!  I think homemade gifts may be fun this year!!
Thanks and enjoy!